A spa break should be part of every relaxing vacation, especially when you're walking through miles and miles of theme park attractions at Universal Orlando.  The Mandara Spa (5601 Universal Boulevard, Orlando, FL) at the Loew's Portofino Bay Hotel is the perfect antidote to counterbalance the tourist insanity.
The Mandara Spa sits behind the harbor piazza at the Italian wannabe resort.  It's a full service spa offering body treatments and massages, as well as facials and salon services.  For hotel guests, you can even book your treatment outdoors at a poolside cabana.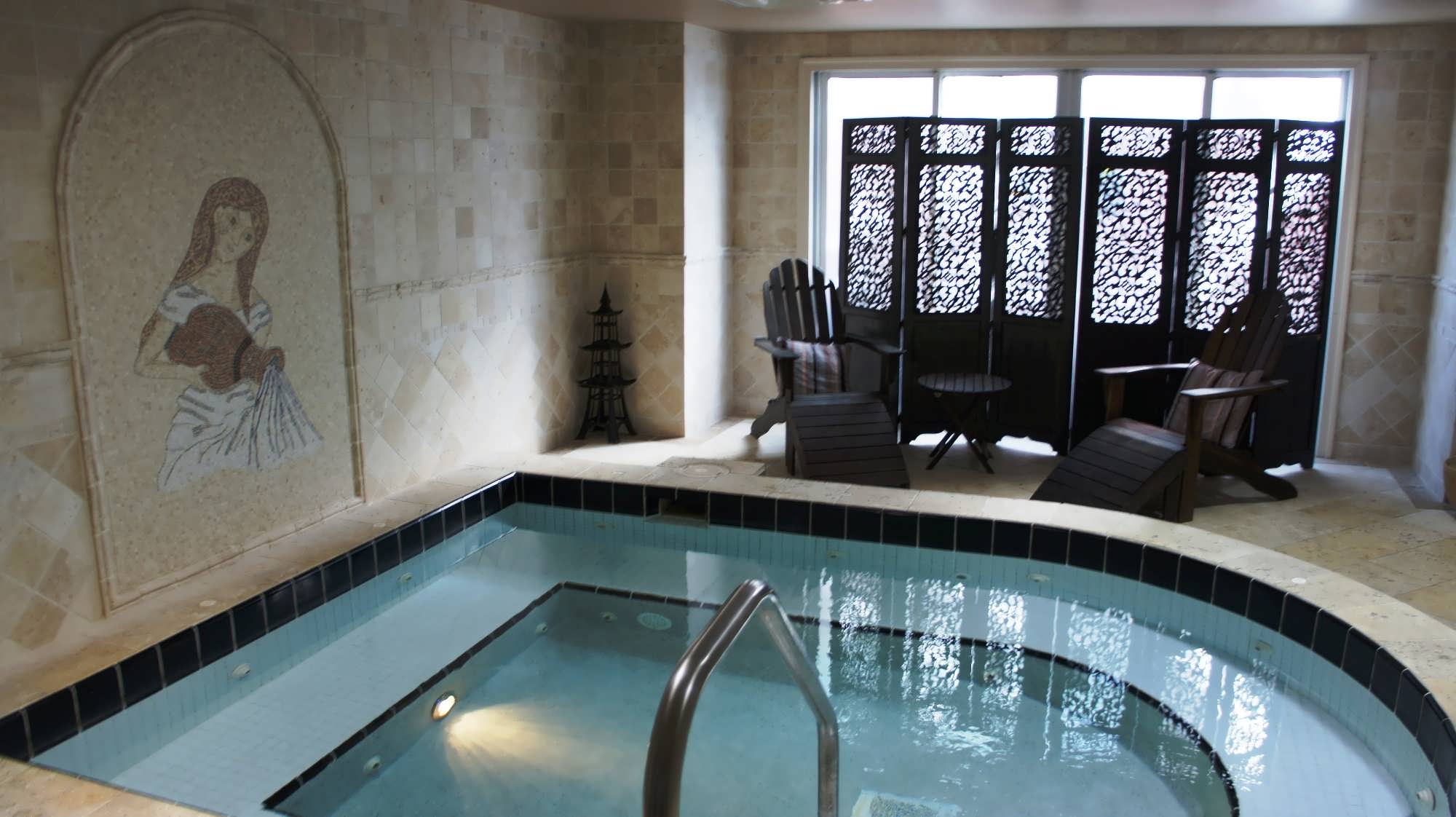 My achy bones needed to be kneaded and I opted for a Balinese Massage.  The massage menu was rather ordinary so the Balinese stood out because it uses frangipani oil and who doesn't want to smell as sweet as a flower when it's over?
I was led to the women's lounge by the friendly and welcoming staff.  It was spacious but offered extremely hard seating choices in the waiting area.  No real lounging here.  In a short while, my massage tech, Cynthia, led me to the treatment area.  Very low lighting and no noticeable music stood out.  Cynthia explained that the Balinese technique differed from the usual Swedish massage in that it used long slow strokes rather than hefty thumb prodding releases.  The massage lasted for 50 minutes and I was then invited to use the sauna and steam room, as well as the pool and fitness areas for the rest of the day.  Sadly, the steam room was not turned on.  Even if I had made a request, I imagined it would take much longer than I wanted to wait to get nice and steamy.
The Mandara Spa at Loew's Portofino Bay Hotel fits the bill by offering a relaxing escape from the tourist insanity at the theme parks.  A 20% gratuity is added to the treatment charge which eliminates the uneasy search to get change or find the therapist after a treatment.  Even better, the Mandara Spa takes SpaFinder gift certificates so you can give the gift of spa to honeymooners or take advantage of them also for mother-daughter  or girlfriend getaways.